Tools

Free Vacation
Destinations
Miscellaneous
It is our pleasure to welcome you to Worldbackpack home page. The site is built for you, Backpacker, and it is all for FREE.
The Worldbackpack site is designed to equip you with an in-depth knowledge of the available traveling information anywhere around the world. Please take a moment to browse this site.
If you can't find the information that you are looking for OR currently you don't have the time to browse use our special BONUS offer. You can enter our FREE e-help page and ask for any information that you need. Our team will search your query and will send the results to your email address.
We would like to take this opportunity to wish you
BON VOYAGE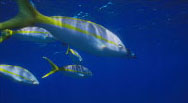 Currency Exchange
Check how much your money worth

Latest Events
Now, for the first time, you can book concert tickets with confidence and jump the queue for tickets.



Internet cafe
Find about internet cafe around the world



World Weather
Find how hot it is in.....